SPICE UP YOUR KITCHEN WITH SMEG'S FIRST EVER COOKWARE COLLECTION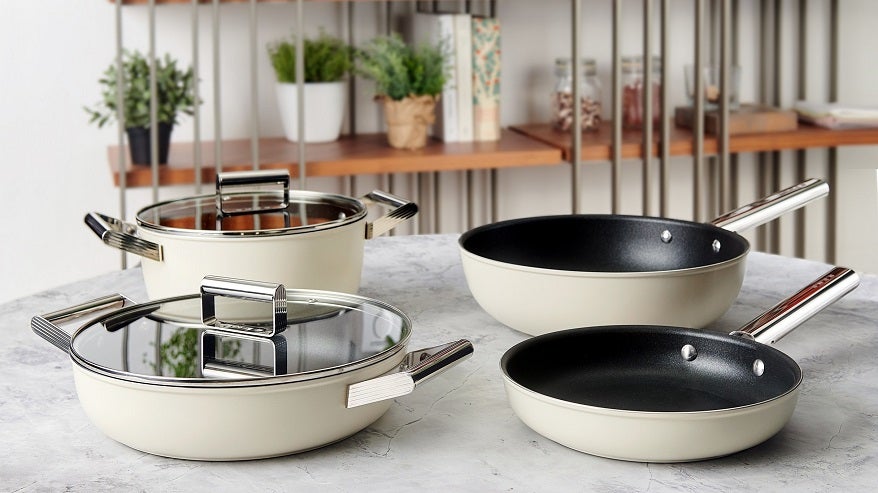 The company behind some of Australia's much-loved small appliances has launched its first ever cookware collection. Smeg makes some of the best-looking kitchen necessities like kettles and toasters (not to mention some retro-looking fridges), but the Italian brand has never before made pots and pans… until now.
They're all non-stick, some with lids, and – most importantly – are all dishwasher safe according to Smeg. And all look on-brand for the company that specialises in the retro style.
So, what's in Smeg's cookware collection?
Conceptualised and designed by the same Milanese studio behind its small appliances, Smeg's cookware collection features a saucepan, frying pan, braising pan and wok to suit all cooking preferences and needs. For cookware that looks and cooks beautifully, Smeg took inspiration from the curves and metals of its Fab28 fridge and small appliances collection.
The utensils in this collection are compatible with all types of cooktops - gas, ceramic, induction or electric. They're also oven-friendly, able to withstand up to 250 degrees Celcius of heat. So if you're in the mood for a late-night casserole, chuck a loaded saucepan in the oven and let it do the work for you.
Smeg's patented aluminium base promises to provide dynamic heat conduction, meaning it will distribute heat evenly across the base of the pan to prevent uneven cooking. The PFOA-free non-stick coating is corrosion- and abrasion-resistant. The entire range employs a sleek and stylish stainless steel handle, and a tempered glass lid with vents completes the look. Cleaning this will be a no-brainer since you can pop it in the dishwasher to make it squeaky clean.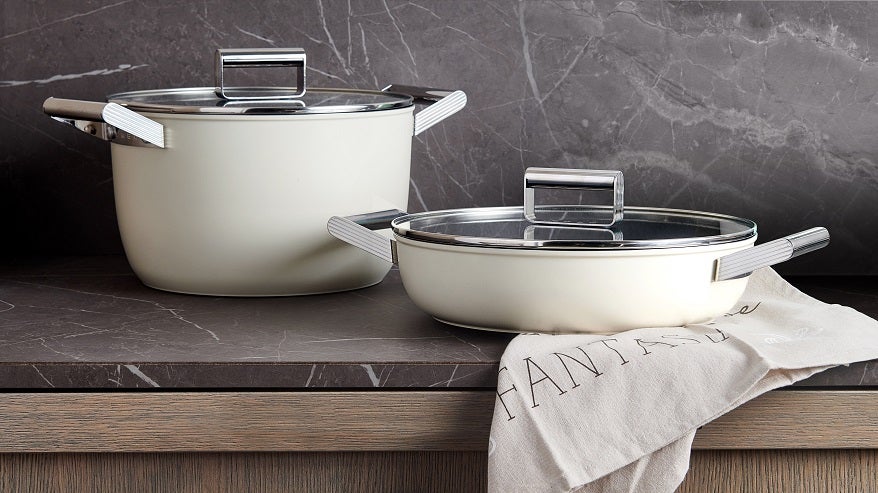 Smeg is going above and beyond in ensuring you have the best user experience from its products, offering five years of warranty on this collection. Revamp your kitchen to suit your aesthetic as Smeg offers three vibrant colour choices for you to choose from - cream, red and black.
How much will it cost?
You can purchase Smeg's new cookware range from select retailers across Australia for prices starting from $179. If you're a Smeg fan, chances are you'll love these gorgeous pots and pans too. And they'll also make great gifts for the cooks in your life.