AMAZON'S 2021 KINDLE PAPERWHITE IS NOW AVAILABLE TO BUY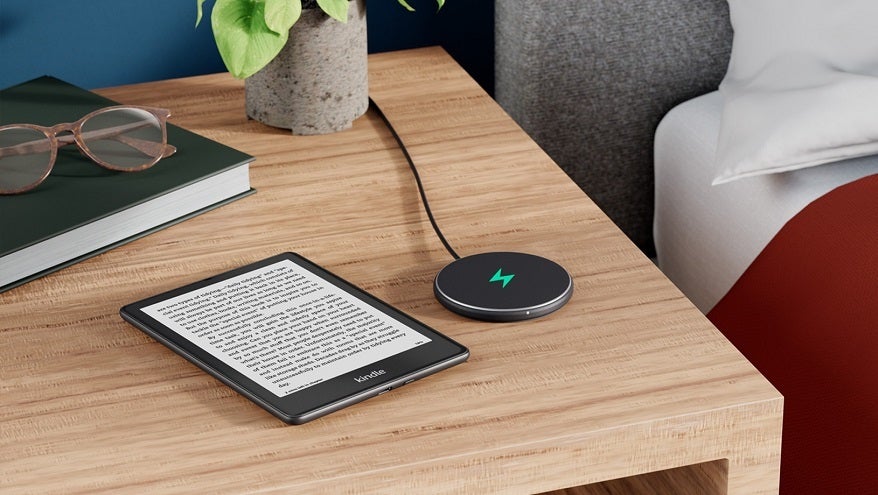 Amazon announced the newest member to it's ereader family in September this year, offering Australian Kindle fans a whole new Kindle Paperwhite. It's a complete refresh of the 2018 Kindle Paperwhite (which Amazon has now discontinued), with the new 2021 version bigger and better than its predecessor. There are two models of the new Kindle Paperwhite to choose from – an 8GB storage option and a more feature-packed Kindle Paperwhite Signature Edition. Both are available to pre-order now on Amazon Australia for $239 and $289 respectively.
Amazon Kindle Paperwhite 2021: what's new?
We've waited three years for an updated version of the Kindle Paperwhite and Amazon has not disappointed. Gone is the old 6-inch display, now replaced with a bigger 6.8-inch E Ink screen on both new models. They also benefit from USB-C charging, which has long been overdue.
You also get a bigger battery that Amazon promises will last you up to 10 weeks, and better performance with 20% faster page turns. And there's now the ability to adjust light temperature as well, going from colder white to warmer yellow to suit your reading needs at different times of the day.
Where the regular Kindle Paperwhite offers 8GB of storage, the Paperwhite Signature Edition gives you 32GB of internal storage for an extra $50 more. It also comes with wireless charging, making it the first ever Kindle to do so. .
Amazon also recently overhauled the Kindle user interface – the biggest update since 2016 – and the new Kindles come equipped with the latest firmware out of the box. This adds not only a refreshed home screen but also the ability to switch to a dark mode that converts black text on a white background to white text on black.
Bluetooth support is retained in both Kindle Paperwhite models, so you can pair a set of wireless headphones and have your ebook read to your via Amazon's VoiceView screen reader.
As with previous Kindle versions, the 11th-generation Paperwhite also comes with IPX8 rating, meaning you can enjoy worry-free page flipping near a pool or on the beach, even in the bath.
The Kindle Paperwhites use Wi-Fi to download books, however Amazon isn't offering an option with cellular connectivity any longer – like its previous versions – which means the ability to download books while you're out and about is not possible on the new Kindle Paperwhites.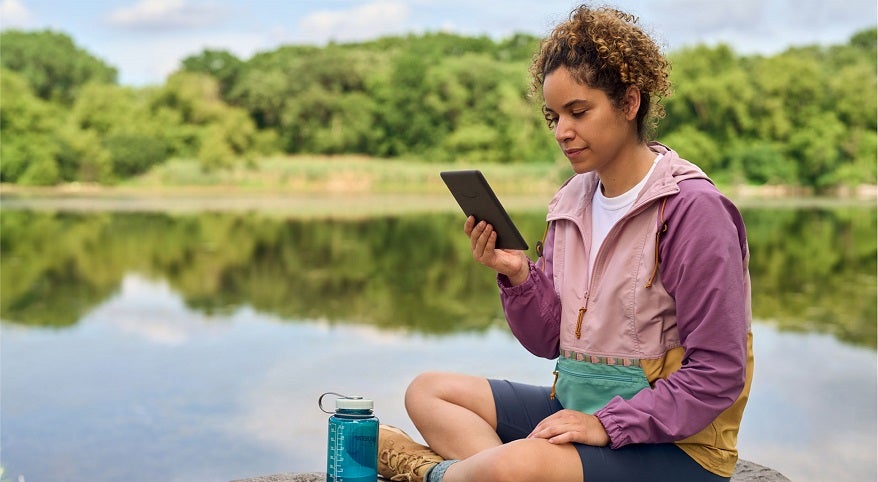 Pricing and availability
As mentioned earlier, the 8GB option is available to purchase now but Signature Edition is still in pre-order on Amazon Australia for $239 and $289 respectively. While the base model of the Paperwhite will start shipping from October 27, through Amazon or from select retailers like JB Hi-Fi in Australia, the Signature Edition won't start shipping until November 10, just in time for Black Friday and the Christmas shopping season.
In recent years, e-reading has seen a relative shift with more people choosing to go digital so they can read on-the-go. E-readers are fantastic as they're portable and can stock up an entire library of books on a small device. Plus, there's always price differences between a physical book and an e-book, the latter being cheaper. Moreover, the glare-free screens on e readers are easier on the eyes than, say, your phone or tablet, and the fact that E Ink displays mimic an actual page makes a huge difference on how we absorb information.
Now more than ever, it's compelling to invest in a handy portable device if you're an avid reader, and you could even get some free ebooks to fill up your device – just dive into this handy list of free ebook download sites compiled by our colleagues at Techradar – they're all legit.