APPLE WATCH 7 IS NOW OFFICIAL: HERE'S WHAT'S NEW AND HOW IT COMPARES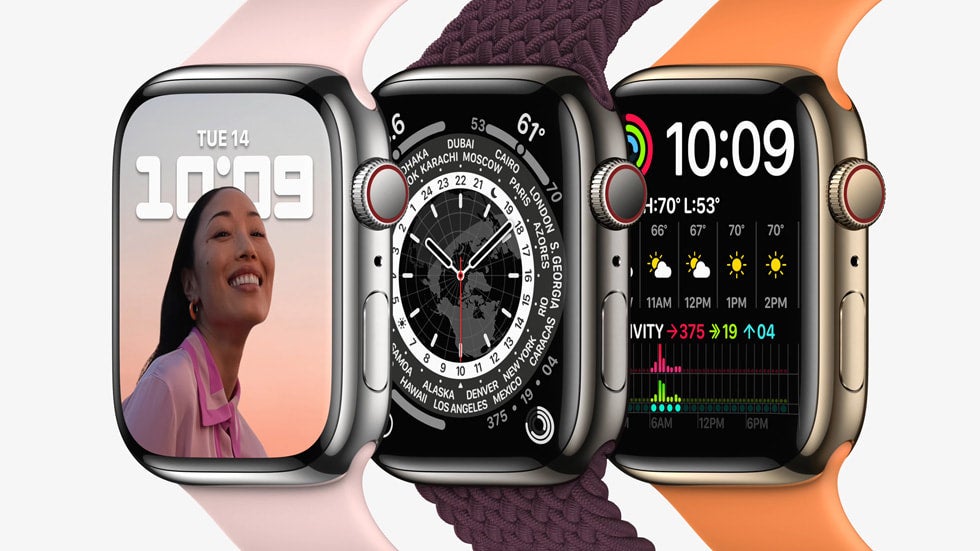 The Apple Watch 7 was introduced to the world on September 15, along with the iPhone 13 family and a couple of new iPads. This new Apple Watch comes with some major upgrades compared to its predecessors. Over the years, Apple has ensured some versions of its smartwatches perform independently of their connected iPhones and this device is no stranger to that evolution. Although not taking on the military-grade utilitarian look from Garmin, Apple claims to have a more durable build on the new Apple Watch 7 making it a fantastic fitness companion.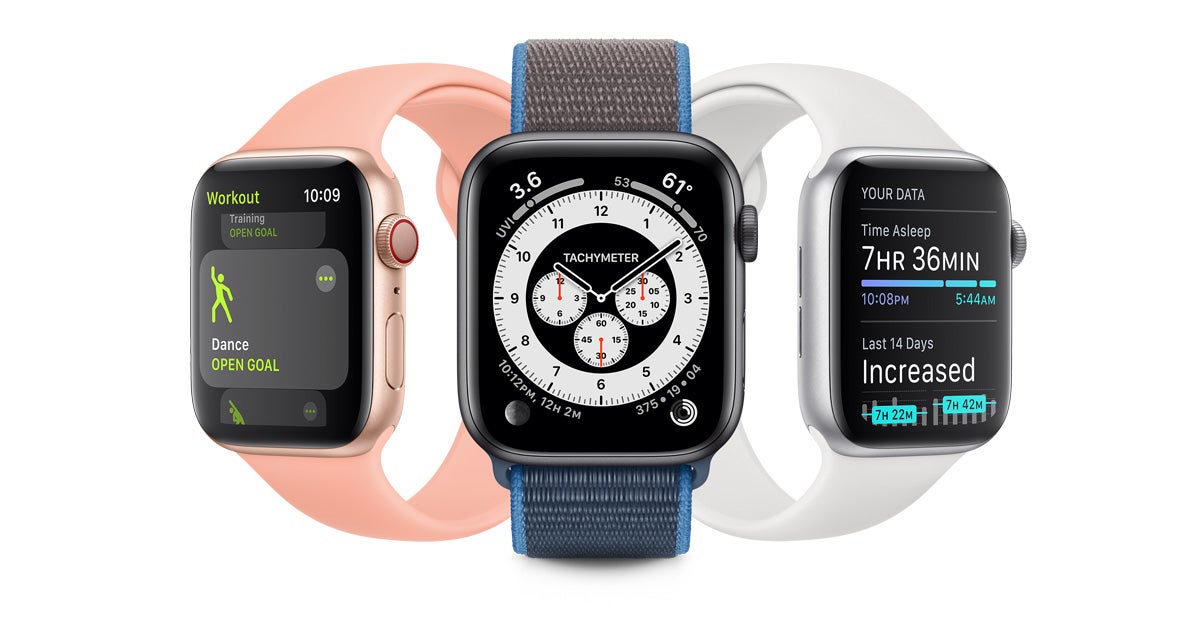 Apple Watch 7: what's new!
Apple has made some changes to the iconic design of its Watch wearables, and included some useful upgrades over the Watch 6. The Watch 7 now features a large Retina display – now with 20% more screen area compared to its predecessor – but still retains its signature contoured round edges . The 'squircle' display now has two new casing sizes – 41mm and 45mm to suit all wrist sizes. Taking advantage of the bigger screen, Apple has ensured enough space for a full QWERTY keyboard, this means you can send texts either by tap or slide using Quickpath.
The Apple 7 watch series comes in a range of colours for you to choose from. These are green, blue, red, 'starlight' and midnight for the aluminium models. Gold, Graphite and Silver for the stainless steel range and Space Black and Silver for the titanium range. There are also three Nike Sports Loop bands as well as the very fancy and expensive Apple Watch Hermès bands.

This new series promises to be more durable than its predecessors with the inclusion of crack-resistant glass. It inherits the always-on display from the Apple Watch 6, but is 70% brighter while used indoors It also charges about 33% faster and promises a battery life to a minimum of 18 hours. The device continues to feature WR50 water resistance with immersion as deep as 50 metres.
This high-end smartwatch comes with Apple's trademark features like blood-oxygen monitoring, sleep tracking and ECG readings (yes, that's now available to use in Australia!), although the Apple Watch 8 is rumoured to include glucose sensors and blood pressure monitoring.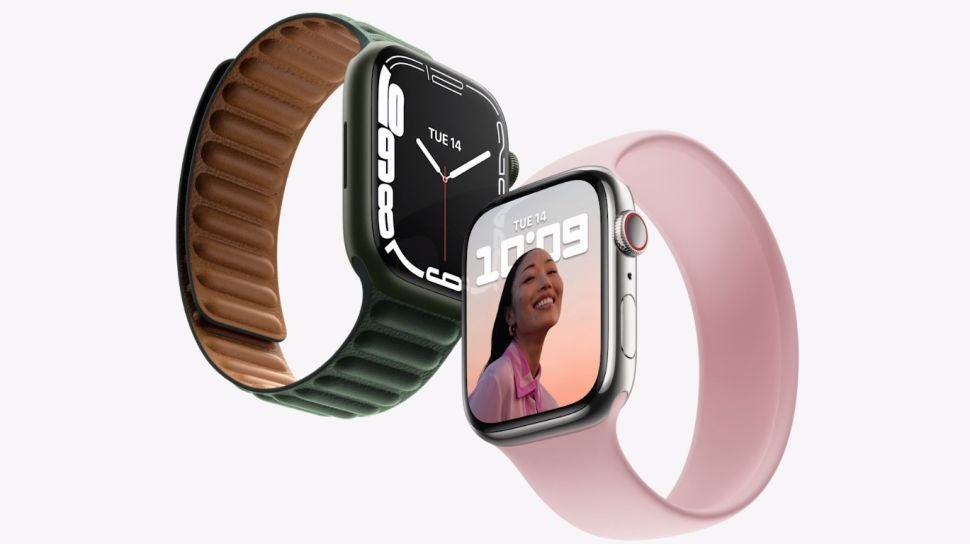 Apple Watch 7 vs Apple Watch 6: what's same and what's different?
Although there are some significant differences, it may not fully convince you to upgrade yet, particularly if it's going to cost you a pretty penny to do so. However, a redesigned Apple Watch like this is built to last several years, so an upgrade to the Watch 7 could be to your advantage.
The Apple Watch 7 offers a larger screen compared to the Series 6 range, which were 40mm and 44mm respectively as compared to the larger casing at 41mm and 45mm. Both Apple Watch Series 6 and 7 include the always-on display, however in the latter, it's 70% brighter indoors. Both Watches are water resistant up to 50 meters, while the Series 7 is IPX6 certified for dust resistance. This series has the same LTE chip for cellular connectivity, so if you're after 5G, you might have to wait until Apple launches its Series 8 Watches.
The ability to fast charge comes as a big advantage for the Watch 7 , with Apple prioritising sleep tracking in this one – even with just 8% charge, you can monitor a full night's sleep with the Apple Watch 7.
As before, the Apple Watch 7 can detect a fall and can alert emergency services if need be.
Apple Watch 7: price and availability
Apple has announced the price and availability of the Watch 7 for Australia and it's all set for preorder starting October 8, 2021 at and will ship from October 15. The Apple Watch 7 is currently priced at $599 for the 41mm GPS only model. Apple hasn't released any pricing information for the LTE version but we think it could be much similar to the Series 6 smartwatch which was priced at $749.