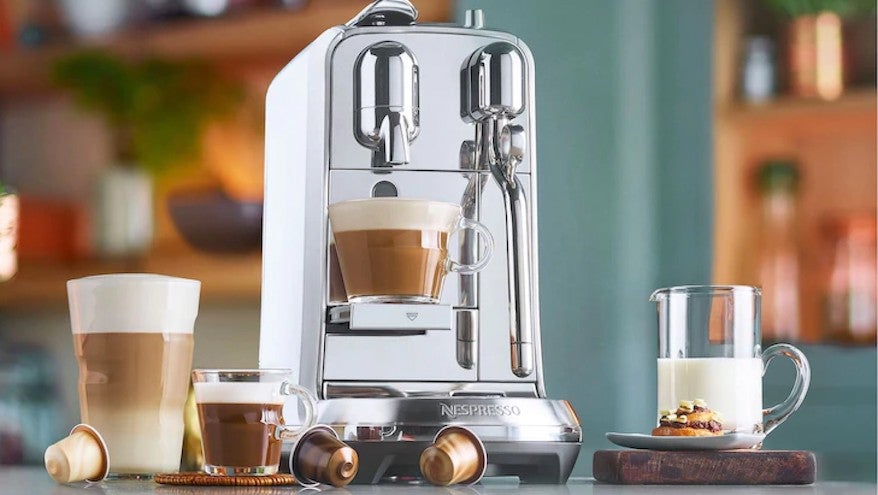 Finding the best pod coffee machine on the Australian market
Your morning cup of coffee is important, and so is how it's made. But if you don't want to mess with manual coffee machines, here are our picks of the best pod coffee machines to help you start your day right.
Buying a pod coffee machine means you won't need to deal with the buying and grinding of beans, and the clean-up after you've made your cuppa. While some might turn their noses up at capsule coffee, it is admittedly very convenient. So if you're a coffee fiend who lacks the time to grind your own beans and doesn't have the space for a barista machine, then the Nespresso capsule revolution is just what you needed.
In short, capsule coffee machines offer a no-fuss, no-mess solution to your morning cup of joe, and they come in a variety of shapes and sizes. Let's not forget, they're often cheaper than manual coffee machines too.
So what's the trick to find the best one for your coffee-making needs?
First of all, you need to consider what you want from your coffee? Do you generally only drink one or two cups a day, and are they regular-sized cups? Do you like big mugs of exotic blends, and what kind of bench space do you have available for your capsule coffee machine?
And – possibly most importantly - what kind of budget are you on? The coffee machines we've listed here range from under hundred dollars to a more indulgent $800, but they're all very popular models from trusted brands, and top sellers.
Another thing to consider is the pods themselves. Nespresso-branded capsules are smaller, so you'll want to make sure you're getting the right pods for your coffee machine. And some capsule coffee machines go a step further, offering special barcoded pods that your machine can read to know the exact amount of water to use, or the time it needs to percolate.
Outside of the capsules that each brand supplies, many artisan coffee suppliers have leapt onto the capsule bandwagon. You'll find some truly special blends, and even capsules made from recycled material which, in turn, can be recycled. If cutting back on waste is a household imperative, this is a great solution. But, not all pods work in all machines, so it's worth doing some research before investing in that ethically sourced, organically grown, biodegradable set of capsules.
Something else to be aware of, especially if you're shopping online, is that some Nespresso machines are licensed to other manufacturers, and are produced by different companies in different parts of the world. For instance, in the United Kingdom Sage produces the Creatista Black, but here in Australia it's manufactured by Breville. Even in single markets, you might find identical machines made by a range of manufacturers.
Now that we've told you what to look for, here's our pick of some of the best capsule coffee machines you can buy today.
---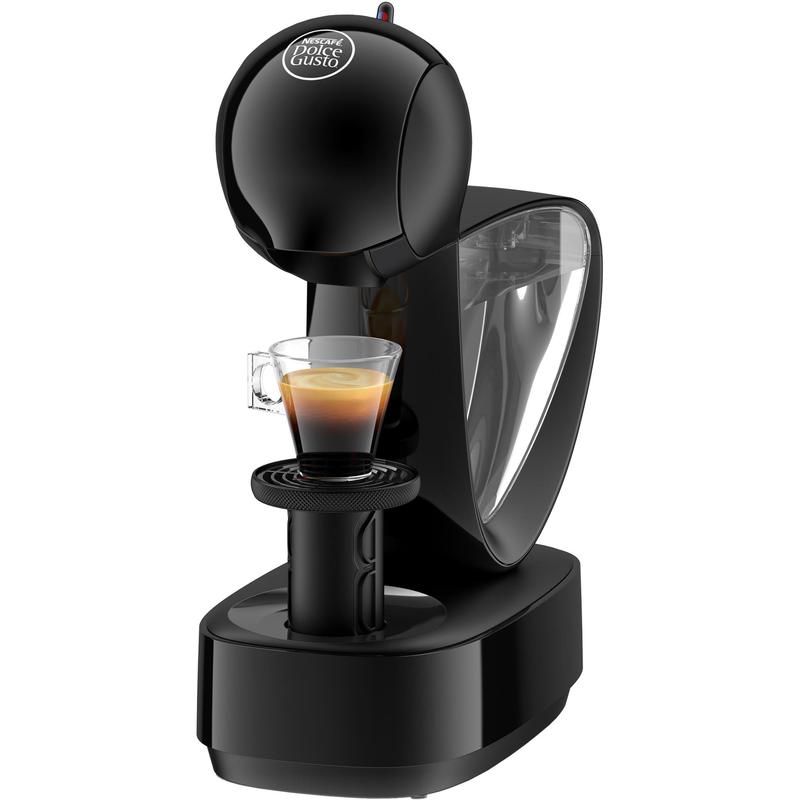 Breville Nescafe Dolce Gusto Infinissima
RRP: $79 | More info: Official Nescafe product page
Don't have a lot of budget or the space for a coffee machine? Fear not, the Breville Nescafe Dolce Gusto Infinissima checks both boxes. It's only 15cm wide, so won't take up too much of your precious countertop space, and boasts a large 1.2L water tank. That means you can carry on making cups of coffee all day (just be mindful of all that caffeine you're drinking) without needing to refill. Moreover, its adjustable drip tray has three different height settings, so you can place a small, single-shot cup or a bigger mug under the nozzle. This stylish and simple-to-use machine will make you any thing, from long black Caffè Americano to frothy Latte Macchiato, steamy Hot Chocolate to Chai Tea Latte – the possibilities are endless.
Compare all Nescafe Dolce Gusto Infinissima prices on Getprice
---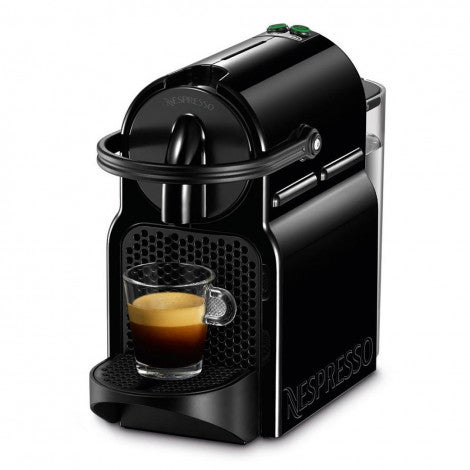 DeLonghi Nespresso Inissia
RRP: $269 | More info: Official Nespresso product page
The Inissia adds a lot of new features to the basic functionality of the Essenza. It still looks just as good, but can hold more water, as well as being able to store up to 11 used capsules. It also boasts a drip that can be folded away, allowing for taller mugs or glasses, and an ergonomic handle for greater ease of use. With a two-year warranty, the Inissia is versatile, and reliable and it comes in a variety of different colours, each produced by a well-known coffee-machine maanufacturer.
Compare more Nespresso Inissia prices from Australian shops
---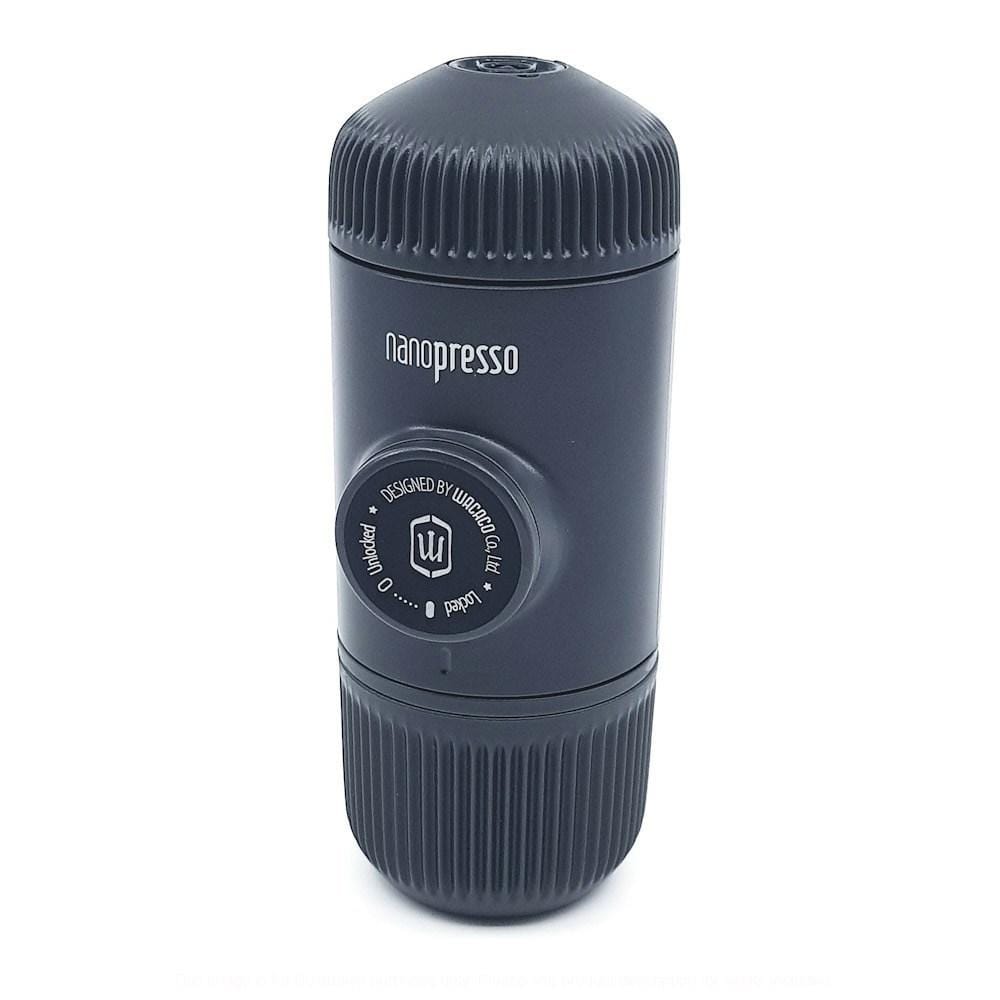 Wacaco Nanopresso
RRP: $85.90 | More infor: Official Wacaco product page
Voted one of the 5 best coffee machines of 2021 by TechRadar, the Wacaco Nanopresso is a handy pocket-sized coffee machine that can brew hand-pumped espresso. That's right, you heard us – there's no battery or charging: it's all done by creating pressure through manually pumping the device (a job for the fellas perhaps?). It also comes with a built-in espresso cup and lightweight case that's moulded perfectly to the device. The Wacaco Nanopresso is perfect for those who need their coffee on the go!
Get the lowest price on the Wacaco Nanopresso
---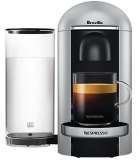 Nespresso Vertuo Plus
RRP: $359 | More info: Official Nespresso product page
Are you one of the many Australians working from home and missing your morning pick-me-up? With the Nespresso Vertuo Plus, you can still get your daily hit of caffeine to give you that extra boost in the morning. With this easy-to-use and compact machine, you'll be making a flavourful cuppa with the wide range of pods to choose from. It can make coffee in four sizes at the touch of a button, ranging from 40ml espressos to 414ml alto, and boasts three different capsule sizes to match, each with a barcode to tell the machine what it's making. Check out the link below for some bargain prices on this impressive machine:
Get the lowest price on the Nespresso Vertuo Plus
---
Breville Nespresso Creatista Plus BNE800
RRP: $799 | More info: Official Breville product page
This machine may be a tad on the expensive side but the Nespresso Creatista Plus is one hell of a coffee machine. You can be your own barista and create your very own cafe-style cuppa thanks to the 8 texture levels and 11 milk temperature settings – it comes with its very own stainless steel milk jug too! The Creatista Plus design is sleek with a stainless steel finish that would complement any kitchen bench.
Get the lowest price on the Breville Nespresso Creatista Plus BNE800
Discover more capsule machines at our dedicated Coffee Makers homepage